Meizu is working on its own pop-up camera phone: new report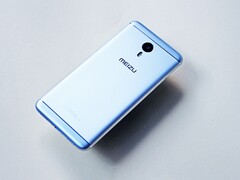 The pop-up selfie camera is an increasingly common alternative to the display notch in smartphones. A Chinese media outlet claims that Meizu has joined the list of OEMs who are at least planning such devices. This version may rise from a central position in the top of a given chassis.
The pop-up selfie camera is an innovation that has become a distinguishing feature of phones such as the first OPPO Reno and the Vivo Nex Ultimate. It may also feature in an upcoming OnePlus flagship, although this idea is far from verified as yet. This kind of module can enhance screen real estate, even if it raises concerns about moving parts and how they could impact on a smartphone's functions.
A new report posted to the media site cnBeta claims that Meizu may be in the process of creating its own 'pop-up phone'. This is based on patents filed with "the Chinese intellectual property office" that show schematics for what does indeed look like such a motorized component attributed to the OEM.
The drawings almost certainly show a camera that can emerge from the body of a phone along its midline. This would make Meizu's apparent take on the technology stand out a little better, as most examples already on the market are set to one side or another within a device.
If cnBeta is right, the company filed this patent on March 22, 2019. Therefore, it may well take another year at least to check back and see if this theory will pan out into a real-world release with the Meizu name on it.