The Meizu 17 may re-use the Zero smartphone design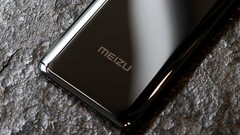 Meizu's next major phone release after the 16s may be the 17. A Chinese blog claims to have gotten hold of promotional images that point to 5G for this device. It also now claims that Meizu may apply the design for the failed Zero concept phone to the 17.
Meizu's latest flagship is the 16s, the recent release of which may prove that OEMs don't need notches or other fancy screen-to-body tricks to win approval in the smartphone-aficionado community. However, it is just possible that this Chinese brand may go wrong with its next potential launch, the 17.
This phone is now reportedly linked to 5G, followed leaked promotional material that may have emanated from Meizu. This possible association is based on photographs of a back-lit wall display showing the Meizu logo, the number 17 and the stylized English-language words "5G coming". This is not the possible detractor from the 17, however.
The article in which the leaked photo is posted also reports on rumors that this phone will adopt the design Meizu worked up for its "hole-less" phone, the Zero. To recap, this concept was pitched as the world's first truly port-less phone with a completely smooth, unibody design on a crowdfunding site.
This campaign subsequently tanked spectacularly, leading Meizu to ditch the project. However, it also now appears that the OEM is going to try this idea again in the 17.