MediaTek announces collaboration with Google to enhance the Helio P90 SoC's AI features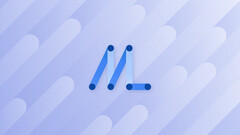 The Helio P90 is an SoC that could bring augmented and mixed reality to some mid-range devices in the future. Today, MediaTek added AI to that list of possibilities. It has announced support for Google's ML Kit in conjunction with the P90. This could allow the processor to harness its APU to produce an enhanced AI experience.
Working For Notebookcheck
Are you a techie who knows how to write? Then join our Team! Especially English native speakers welcome!
Currently wanted:
News and Editorial Editor - Details here

The Helio P90 is a moderately premium octa-core SoC with a second-generation accelerated processing unit (or APU 2.0). It could allow devices using this chipset to carry out AI-driven tasks such as intuitive, automatic do-not-disturb, brightness, screen-use and battery-management mode switching. However, to do so, it needs to use machine-learning (ML) apps and code. The Helio P90's manufacturer, MediaTek, has announced a measure to make this easier for developers in the future.
This will be done through the use of the Google ML Kit, which MediaTek has adapted for use with the Helio P90. It may make the implementation of ML frameworks easier on devices running the SoC. This goes all the way to Android Neural Networks API (NNAPI) level. MediaTek has claimed that its adapted Google ML models using APU 2.0 are associated with up to 9 times the acceleration compared to CPU-based implementations.
The use of ML Kit could shift a variety of functions to APU 2.0 for AI-enhancement. They include face detection and camera shooting modes. MediaTek also accelerates augmented and mixed reality (AR and MR) on the Helio P90 using its APU. Therefore, the phones (and possible tablets) powered by this chipset could be powerful prospects with increasingly intelligent features.