CES 2019 | MediaTek reveals its new connectivity chipset with the latest WiFi standard and Bluetooth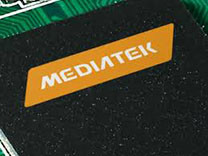 MediaTek has unveiled its new silicon for connectivity at CES 2019. This chipset is compatible with next-generation WiFi (Wi-Fi 6, or 802.11ax) and also delivers Bluetooth access points. It supports 2x2, 4x4 and multi-user MIMO (MU-MIMO). It is also flexible enough to adapt to any changes in the new WiFi standard before it becomes official later this year.
Working For Notebookcheck
Are you a techie who knows how to write? Then join our Team! Especially English native speakers welcome!
Currently wanted:
News and Editorial Editor - Details here

MediaTek has brought its latest type of WiFi/Bluetooth modem to show off at CES 2019. This module apparently intelligently prioritizes traffic, bandwidth and user demands while delivering the latest WiFi standard. Technically, this is 802.11ax, although it may become known by the simpler name of Wi-Fi 6. The MediaTek connectivity processor supports both 2x2 and 4x4 WiFi connections, in compliance with the new standard.
The chipset also supports multi-user MIMO, which increases channel capacity per device on a given network at the same time. It also allows for Orthogonal Frequency Division Multiple Access (OFDMA), which optimizes the activities (e.g. social media or YouTube use) on a given network by optimizing down- and up-link scheduling. It also actively prioritizes data-transmission on a give channel through a function called Spatial Reuse.
The new MediaTek connectivity processor also allows for simultaneous and seamless Bluetooth connections alongside WiFi 6. The company asserts that all these new features will avoid user congestion and lag, even for applications such as gaming and streaming. This new chipset for WiFi 6 and Bluetooth should features in products such as the next generations of routers, access points and repeaters.