Massdrop becomes Drop, announces new range of own-brand products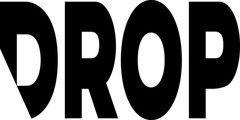 Massdrop has become increasingly well-known among the tech community as a company that makes or sources products based on the feedback given by its customers. This has released in novel electronics such as the Massdrop x Sennheiser audio range. It has announced a re-brand: it will simply be called Drop in the future.
Over the last few years, Massdrop has established a reputation for making and shipping unique products that can't be accessed elsewhere. The company does this by pitching new products designed as a result of user-feedback analysis. If this design garners enough support from its community members, Massdrop manufactures it and markets it on its website.
This has resulted in products such as the Massdrop x Sennheiser range of 'audiophile' products, as well as some own-branded mechanical keyboards and gaming peripherals. Today (29 April, 2019), Massdrop has unveiled its rebrand. It has decided to change the business' name to Drop.
This new brand will also be applied to the new products that it will sell in the immediate future, as well as those developed in collaboration with other tech companies. These will include the Drop SHIFT Mechanical Keyboard and the Drop Wireless Headphones.
Drop will also refresh the former Massdrop + NuForce Move Bluetooth In-Ear Monitors (IEMs): the new Drop x NuForce Moves will be truly wireless, yet also still be IEMs. They are described as Bluetooth 5.0 monitors with a range of 20–20,000 hertz (Hz). They will have a sensitivity of about 101 decibels (dB) at 1 kHz, an impedance of 22 ohms and an apparent battery life of 6 hours per charge.