Lenovo caught silently downgrading the ThinkPad X1 Extreme Gen 2 to a GTX 1650 Max-Q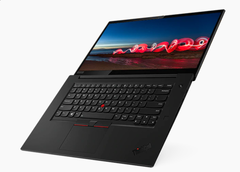 Lenovo has finally admitted that the X1 Extreme Gen 2 has a GeForce GTX 1650 Max-Q GPU, not the full GTX 1650 that it has been advertising the laptop as having in some regions. Albeit tacitly and over six months late, it is encouraging to see Lenovo finally correct its mistake.
Now, Lenovo has done the same on its UK and German websites, with almost all SKUs now list the GPU as the GTX 1650 Max-Q. Oddly, the most expensive model on the company's UK website still lists the regular GTX 1650, which we suspect is an error.
Gallingly, Lenovo has silently made this change. We are unsure when it did so, although it still listed the GTX 1650 on its UK website as of April 5. Nonetheless, this mistake had been present on both websites for over six months. Lenovo has not updated its NVIDIA drivers since December though, meaning that the X1 Extreme Gen 2 will still report its GPU as a GTX 1650, not the Max-Q variant that it actually has.