Lenovo ThinkPad 25 – Missed Opportunity?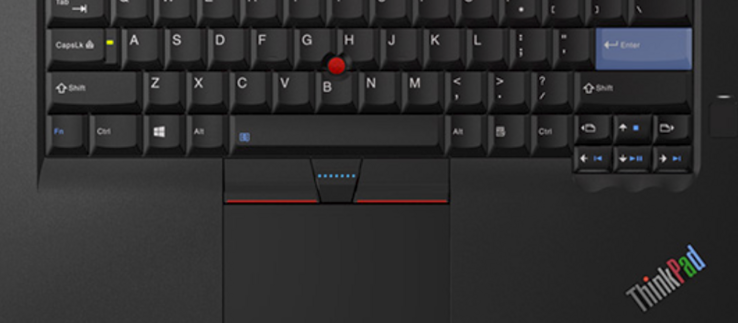 The year 2017 marks the 25th birthday of the iconic ThinkPad series, but speculations about a "Retro ThinkPad" started back in June 2015 when David Hill (Chief Design Officer) posted a blog about a ThinkPad Time Machine. There were tons of comments and Lenovo launched several surveys, including topics like the input devices, components, batteries, and the design. About 13,000 users participated on average, so there was clearly a big interest, and many enthusiasts were really hyped. This might actually be one of the reasons why the limited anniversary edition ThinkPad 25 is a big disappointment for most users: the expectations were extremely high — probably too high.
Check out our full review of the Lenovo Thinkpad 25 here.
What is the ThinkPad 25?
Lenovo officially announced the ThinkPad 25 on October 5th and Lenovo's marketing department advertised it with the following phrases:
The ThinkPad 25 retains several key aesthetics from the original model, such as the 7-row classic keyboard (now with backlighting) and the blue Enter key with blue accents on the sub-keys. A special edition ThinkPad 25 logo completes the retro look, along with special packaging.
Lenovo is certainly not wrong, because the first thing you will notice on product pictures is the classic keyboard without the chiclet design as well as the colored ThinkPad logo. However, the chassis is familiar, since it is the one we know from the current ThinkPad T470. The latter got a completely new case this year and we were impressed by it in our review. It closed the gap to the slimmer ThinkPad T470s, but still offers a more affordable option in the T-series range. This anniversary edition is also closer to the T470s thanks to additional rubberized surfaces. It feels a bit more premium than the regular T470, but it is not the best case you can get from Lenovo. The current ThinkPad X1 Carbon 2017, for example, is on another level in terms of quality and portability.
The keyboard is the undisputed highlight. Lenovo basically took the input device from old ThinkPad T420 and put it into the chassis of the T470 while adding additional background illumination. It is a very comfortable input as we stated in our review and will be a revelation for die-hard Thinkpad enthusiasts complaining about the chiclet design. The Touchpad is smaller in return because the 7-row input just needs more space. The dedicated TrackPoint buttons unfortunately suffer from a spongy feedback.
Performance
While the case decision is definitely not perfect, it is not a deal-breaker. Things start to get tricky when we look at the individual components though:
These throwbacks to yesteryear are fueled by some of the best contemporary technology specs like a 7th generation Intel® Core™ i7 processor, Windows 10 Pro, and NVIDIA® GeForce® graphics. Dolby® Audio™ for premium sound and a 14" FHD touchscreen display. What's more, you can stay unplugged for up to 13.9 hours.
This is clearly a nice marketing sentence, but it falls apart when you have a closer look. Probably the most disappointing aspect is that this is just a slightly beefed up version of the regular model. The only part you cannot get on the regular T470 is the dedicated graphics card, which is an outdated (and already replaced) GeForce 940MX. It is at least questionable whether this addition makes much sense for a productivity tool. Some limitations were carried over from the regular T470 as well, including the limited bandwidth for the Thunderbolt 3 port as well as the PCIe interface (x2) for the SSD. Why include the fastest drive from Samsung if you cannot utilize the full performance?
A dual-core processor like the Core i7-7500U is certainly no slouch and adequate for a business machine, but the timing is just unfortunate. Intel just revealed the Kaby Lake Refresh lineup with Quad-Core ULV chips. They add two more physical cores and offer a significant performance advantage in multi-thread scenarios. This is also the case for the dedicated graphics card, because the GeForce 940MX was already replaced by the Pascal-based GeForce MX150.
Display
The disappointing display is another big issue, especially for the high price. ThinkPads in the past were often equipped with subpar panels, and this is unfortunately also the case here. Our problem is not the 1080p resolution, which is still fine for productivity. But the results for the luminance at less than 230 nits and extremely limited color gamut are hard to justify at this price point, especially in times where cheaper consumer devices use much better panels. The addition of a touchscreen is another questionable decision.
Lenovo ThinkPad 25


1920x1080, ID: LEN40A9, Name: R140NWF5 R1

Lenovo ThinkPad T470-20HD002HGE


1920x1080, N140HCA-EAB

Lenovo ThinkPad X1 Carbon 2017-20HR006FGE


2560x1440, LEN40AA (LP140QH2-SPB1)

Display
Display P3 Coverage

42.57

41.6

73.5

sRGB Coverage

63.3

61.9

98.4

AdobeRGB 1998 Coverage

44.07

43.06

74.5

Response Times
Response Time Grey 50% / Grey 80% *
Response Time Black / White *
PWM Frequency
Screen
Brightness middle

240.1

306

342

Brightness

227

287

337

Brightness Distribution

84

88

87

Black Level *

0.22

0.3

0.37

Contrast

1091

1020

924

Colorchecker dE 2000 *

6.3

6.2

3.6

Colorchecker dE 2000 max. *

28.9

13.6

7.7

Greyscale dE 2000 *

3.3

5.8

5.8

Gamma

2.26 97%

2.04 108%

2.2 100%

CCT

6081 107%

6277 104%

6693 97%

Color Space (Percent of AdobeRGB 1998)

40.6

39.62

68.8

Color Space (Percent of sRGB)

63

61.44

98.5

Total Average (Program / Settings)
* ... smaller is better
We can understand that Lenovo — even if many old ThinkPad fans do not like it — does not use a 4:3 or a 16:10 panel, because it might not be possible to get good 14-inch panels for such a limited quantity of laptops. However, we simply cannot understand why Lenovo uses such a mediocre screen, because they offer 14-inch models with better displays. The FullHD panel (non-touch) of the ThinkPad T470 was much brighter, and the 14-inch WQHD screen of the ThinkPad X1 Carbon 2017 is just superior in any respect (~340 nits, matte, higher resolution, full sRGB gamut, no PWM).
What did we expect?
The ThinkPad 25 makes a lot of sense for Lenovo in this current state. Take a familiar case, add a beloved feature from the past, and sell it for a big premium. It is also a limited version, so it is a desirable object for collectors. And it will probably sell like hot-cakes.
Let's be honest, nobody seriously expected a completely new chassis for the anniversary model. It would just bee too expensive and require too many resources. Using an existing chassis and modify it is therefore a good solution, and the T470 is not the worst foundation. But why are there so many compromises and why did Lenovo not offer a real high-end model? We still think there are too many compromises and it is also pricey for the performance, especially when the regular T470 is hardly worse and also more affordable. We think Lenovo should have announced a serious high-end ThinkPad, and we do not believe a higher price – even in the ballpark of $3000 – would have been a problem for such a limited unit. There could have been two ways:


Based on the ThinkPad T470, but better components:

Use the T470 case with the more sophisticated rubberized surfaces and include the old keyboard, but make sure the TrackPoint buttons are top-notch. Integrate the latest CPU and GPU technology from Intel and Nvidia, respectively. We understand the timing might have been an issue here, but nobody had cared if the ThinkPad 25 would have been available four weeks later. Remove the bandwidth limitations and definitely use a better display, at least the WQHD from the X1 Carbon 2017.



Based on the ThinkPad X1 Carbon, with Retro treatment and improved components:

The 2017 ThinkPad X1 Carbon is already one of the best 14-inch Ultrabooks on the market. The chassis is extremely light, stable, and well-built. You can also get it with an excellent WQHD panel, maybe the limited edition could have been equipped with hand-picked screens for even better results. The new Kaby Lake Refresh ULV quad-core would have been a great fit. Adding the traditional keyboard might have required some additional tweaking, but we are sure it could have been done.



The ThinkPad 25 Anniversary Edition is not a bad laptop (quite the contrary). However, it is not as good as the regular T470 with the exception of the keyboard. Considering all the developments leading to this point, including multiple surveys, we can't help but be disappointed in the final result. We are pretty sure there were interesting results from the community feedback, but probably none of them were taken into consideration for this device. The ThinkPad 25 is still an interesting object for collectors, but it could have been so much more.

I grew up with modern consumer electronics and my first computer was a Commodore C64, which encouraged my interest in building my own systems. I started working as a review editor for Notebookcheck during my dual studies at Siemens. Currently, I am mainly responsible for dealing with business laptops and mobile workstations. It's a great experience to be able to review the latest devices and technologies and then compare them with each other.