How Intel can get back on top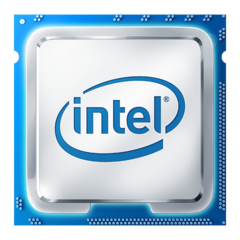 Views, thoughts, and opinions expressed in the text belong solely to the author.
The rumours of Intel's demise are greatly exaggerated. The manufacturing setbacks with 10-nm and 7-nm lithography do not have to be the end of Intel for the company still has one last trump up its sleeve, namely the monolithic design, and it can get Intel back on top, even if it is falling further and further behind in terms of its manufacturing capabilities.
I have been closely following the Intel saga for a number of years now, and lately it has taken a wholly unexpected turn, what with Intel delaying the rollout of its 7-nm chips and even going as far as to consider outsourcing manufacturing to third-party foundries. Some in the technology space took this move by Intel to mean the end of an era of American dominance in the semiconductor realm, but is that truly so? Is there no way for Intel to get back on top without making any advances in manufacturing technology in the next two years? I would argue that there is, but let me explain why. The key to success lies in Intel's monolithic design.

AMD's approach allows it to maximise its yields in the following way: If one or two cores in a central processing unit are defective, then they can be disabled, turning what was once a defective octa-core chip into a fully functional hexa-core processor. The silicon is not lost even if four of eight cores are defective, because in that case what you would get is a quad-core CPU.
All of this is not to say that AMD makes no monolithic chips itself, because it does. The recently announced low-TDP 4000-series APUs from AMD feature a fully monolithic design. However, I do not think that AMD is going to take it beyond eight cores anytime soon, because what I believe AMD is doing here is capitalising on the work it has done building the central processing units for the next-generation consoles such as the PS5 and the Xbox Series X. Both of these consoles are going to be powered by an octa-core Zen 2 CPU.
We have already seen what these monolithic chips from AMD are capable of in the ASUS ROG Zephyrus G14, which comes with the octa-core Ryzen 7 4800HS. But the Ryzen 7 4800HS is still a mobile processor, which is why it falls significantly behind the desktop Ryzen 7 3700X and Intel's Core i7-10700K in the productivity benchmarks such as Cinebench R20 (FYI: the Ryzen 7 4800HS scores on average 3850 points in Cinebench R20 while the Ryzen 7 3700X scores 4782 points and the Core i7-10700K scores 4950 points).
The lack of a Core i9 SKU would be Intel's badge of shame to wear in the Rocket Lake-S generation, but that would, in no way, shape or form, make the rest of Intel's mainstream line-up any less beastly. As Stephen Burke from GamersNexus and Steven Walton from Hardware Unboxed recently remarked Intel's top-of-the-line Core i9-10900K is a beast, and in my view the Rocket Lake-S hexa-core i3, Rocket Lake-S octa-core i5 and a better-binned Comet Lake-S deca-core i7 would also be quite "beastly". Granted, this is not the most graceful solution, but this is the best Intel can do, considering the circumstances.
The next great CPU upgrade cycle in the enthusiast space is nigh and Intel needs to unleash the beasts on AMD if it is to ever regain its former glory. There is no reason why Intel could not do that, after all, according to Internet gossip, Intel once said that its main competitive advantage against AMD was its pile of cash. Well, the time has come for Intel to put that rumoured pile of cash to good use with the 11000 series by selling chips at a loss if that is what it takes.