HTC U12+ is the brand's only flagship to launch this year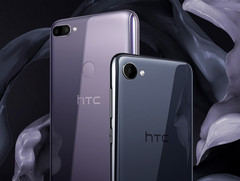 Also known as the Imagine, HTC's upcoming U12+ will be the brand's next premium flagship. Sadly, this handset that is supposed to debut as a direct competitor for the Huawei Mate, Apple iPhone X, or the Samsung Galaxy Note will remain the only such device to be released by the Google-owned HTC this year.
HTC was one of the leading smartphone brands for a while, but they somehow managed to slide out of the spotlight. Sadly, the brand's many innovations were never enough to push this brand into the leading pack and — even more important — keep it in control of a consistent slice of the smartphone market. This year, it looks like HTC is trying to prove that less is more by releasing a single premium flagship handset.
"A trusted source has shared with us that HTC is looking to streamline its portfolio for the year by eliminating a flagship-level smartphone release in the fall. This shift will allow the HTC U12+ to shine on its own without any worry that it would be eclipsed by another device from HTC just a few months later," reveals an exclusive report by HTC Source.
In the past, the HTC U12+ was also encountered in various rumors as the HTC Imagine or simply as the HTC U12. This handset is expected to get an official launch in May, but all the information available at this point should be taken with a grain of salt. The rumors mention a 6-inch display, a Qualcomm Snapdragon 845 processor, 6 GB RAM, 64 GB or 128 GB internal storage, a selfie shooter with just 8 MP, as well as a 3,420 mAh battery.
In less than two months, we should find out if the specs mentioned above were accurate or not, but until then you should stay tuned. Obviously, don't forget to drop us an email if you happen to bump into any piece of relevant information that you consider worth sharing with the world!