Nvidia's next-gen GPUs may be the GTX 11 Series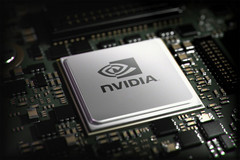 According to an anonymous source speaking with TweakTown, the next generation of Nvidia GPUs will not be labeled as the once-expected GTX 20 Series but will be known as the GTX 11 Series. It is even possible that Nvidia will overhaul its naming conventions and start using identifiers that end in the number 5. No doubt more details will be revealed at the upcoming GPU Technology Conference (GTC).
TweakTown has reported that Nvidia may be preparing to announce the company's next generation of graphics cards and will be using the designation "GTX 11 Series" for the latest editions. Rumors had suggested that the next release by the GPU manufacturer would be known as the GTX 20 Series but TweakTown's source has poured cold water on this idea.
Further speculation on the new naming conventions for the next Nvidia GPU series revolves around the possible use of the number 5 at the end of the designation. This could lead to potential labels such as "GTX 1175" or "GTX 1185" being used, giving the manufacturer a little room to maneuver when introducing and naming new products.
The new GPUs from Nvidia are expected to be based on Turing hardware architecture and may be announced at GTC 2018 which starts on March 27. Nvidia could do with countering some of the negative press the California-based company has been attracting lately by showcasing remark-worthy new technology at the conference.