Google Drive will become Google Backup and Sync, will be able to back up more files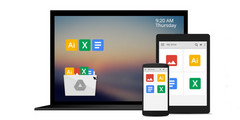 Google Drive will soon become Google Backup and Sync, which will start backing up your selected files not just from your Google Drive folder, but from almost anywhere on your computer.
If you have a Google account then you already have a Google Drive at drive.google.com with 15 GB of storage. Drive allows an account holder to upload and back up any files they want want. However, not everyone is aware of the the separate Google Drive application, which automatically syncs documents kept in a "Google Drive" folder on your computer with your files in the cloud. On June 28, Drive will become a more fully featured application called Backup and Sync, and will allow the synchronization of files and folders outside the Google Drive folder itself.
The change is notable because users will be able to select folders anywhere on their PC, such as Documents or Pictures, to keep synchronized instead of having to keep all those files inside the "Google Drive" folder. However, the 15 GB storage limit hasn't budged, and that is going to be the limiting factor for most people as files get larger and larger. There aren't any new pricing plans announced, so as The Next Web notes, it will cost a yearly subscription of US$100 to maintain 1 TB of cloud storage.
In addition to the price, users might also be concerned about security. As usual, the more personal information is copied and backed up online, the more opportunities there will be for large-scale data theft. You'll definitely want to make sure you don't leave yourself logged in somewhere insecure.