Android backups are now manageable in Google Drive, sort of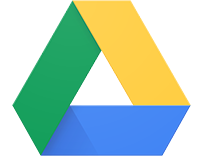 Google released new versions of the Google Drive Android app and the Google Drive web interface, that allow you to take a glimpse into your Android device's backup with limited functionality.
Newer Android versions come with the ability to backup supported apps and settings into the Google Cloud. One popular app, that supports this feature extensively is Whatsapp. However, up until recently, you were not able to see the backup in the Google Drive interface, either on the web or in the app. This has changed recently, when Google made a new version of the app available to users and updated its Google Drive web interface.
Both the app and the web interface now allow you to take a look at all the devices that have saved a backup into the Cloud. While you can drill into the backup on the Google Drive app and see which Android apps are included in the backup, the web interface so far does not allow you to do that yet. Also, you cannot go any further than that on the app. For instance it is not possible to see what data a given app has uploaded to the Cloud. Still, it is a step in the right direction to make Android device backups more transparent to the user.