First GeForce RTX 3080 benchmarks by NVIDIA showcase insane 100 percent performance gains over the GeForce RTX 2080: Control and Minecraft with RTX blaze past 4K/60 FPS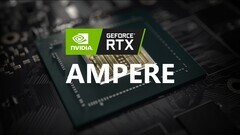 During its Ampere launch event, NVIDIA shared a performance benchmark slide giving us a clear picture of the GeForce RTX 3080's capabilities. It appears that, as promised, the GeForce RTX 3080 will indeed deliver up to twice the performance of the Turing GeForce RTX 2080, meaning that NVIDIA's new US$799 flagship will likely leave the GeForce RTX 2080 Ti behind as well and offer a true 4K/60 experience.
In the benchmark slide, NVIDIA compares the GeForce RTX 3080 to the GeForce RTX 2080 as well as the Pascal GeForce GTX 1080 in three titles, Control, Minecraft RTX, and Borderlands 3.
In Control and Minecraft RTX, DLSS is enabled. If NVIDIA had only shown titles that leverage RTX and DLSS in this performance comparison, it would have been hard for us to obtain a clear picture of raster performance since improved tensor and RT cores could skew the numbers. Fortunately, NVIDIA also shared performance figures for Borderlands 3, a title that supports neither RTX effects DLSS.
Remarkably, Borderlands 3 delivers that promised 2x performance uplift, from a framerate in the mid-30s to an average framerate above 60 FPS with all settings maxed out. In Control and Minecraft RTX, the GeForce RTX 3080 delivers a stunning 80 FPS at 4K, doubling the RTX 2080's 40 FPS update.
If Borderlands 3 signposts the GeForce RTX 3080's rasterisation capabilities, gamers looking for a genuine 4K/60 experience sans compromise might just have found their match. We're interested to see how AMD's Big Navi will compete in the months to come.
Sale off - Buy EVGA GeForce RTX 2080 FTW3 Ultra Hydro Copper Gaming now on Amazon
I've had a passion for PC gaming since 1996, when I watched my dad score frags in Quake as a 1 year-old. I've gone on to become a Penguin-published author and tech journalist. Apart from working as an editor at Notebookcheck, I write for outlets including TechSpot and Gamingbolt. I'm the Director of Content at Flying V Group, one of the top 5 digital marketing agencies in Orange County. When I'm not traveling the world, gathering stories for my next book, you can find me tinkering with my PC.