Dell confirms that fixing S3 sleep is next on the agenda for the XPS 15 9570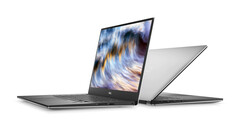 Further to its backtrack last month, Dell has now confirmed that it is focussing its efforts on addressing S3 sleep mode for the XPS 15 9570. The company removed the mode over a year ago with the release of BIOS 1.3.0.
Slowly, but surely, Dell is addressing the issues that have plagued the XPS 15 9570. First, the company fixed the NVIDIA GPU issue that affected some machines, albeit by creating an additional issue, and then it released a BIOS revision to address DPC latency issues. You may also remember that we reported Frank Azor's confirmation about Dell "working on a solution" to reintegrate S3 sleep mode, and now it appears it is next on the American manufacturer's hit list.
Dell removed S3 sleep mode from the XPS 15 9570 with the release of BIOS 1.3.0, which it released to consumers in July 2018. Please see our previous article on the matter for an explanation of S3 sleep mode and the effect that its removal has had for some XPS 15 9570 machines.
Azor has since remarked, in response to a question about the XPS 15 9570 and S3 sleep mode, that:
DPC has been our exclusive priority, we are working on this next.
No timelines have been given at this stage. However, it is encouraging to see that Dell has not forgotten about the issue, especially as company representatives previously insisted privately to NBC and others that the XPS 15 9570 does not support S3. Hopefully, you will hear back from us soon with more information; we shall keep you updated if we are made aware of any further news or changes.