Dell continues to bait and switch XPS 15 9570 owners over Modern Standby sleep issues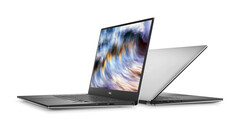 Dell has quietly posted an update on its support website for the XPS 15 9570 titled "Modern Standby Performance Improvement Package Application". The 66.94 MB update promises to fix Connected Modern Standby being enabled by default, a change that Dell previously claimed required re-installing Windows 10. The company labels the update as urgent, with it apparently updating machines to BIOS 1.12.0 too. The update is available to download now.
Fixes:

Fixed the issue where the Modern Standby mode is connected by default and Wake on Wireless LAN (WoWLAN) function gets enabled on Modern Standby mode.

Enhancements:

Improves the Modern Standby performance.
Updates BIOS and Intel Rapid Storage Technology Driver.
According to the thread started by u/pokechat8978, the .exe installs BIOS 1.12.0 and Intel Rapid Storage Technology Driver 17.5.0.1017, the latter of which it last updated under two weeks ago. According to the changelog, it seems that the update disables Wi-Fi while asleep, which is already possible from within Windows 10 Settings. We cannot yet verify this, but frequent r/Dell poster u/mkdr claims this is the case.
Hence, it seems that the "Modern Standby Performance Improvement Package Application" is a cumulative update that introduces nothing that XPS 15 9570 owners may have already installed or enabled. Oddly, the update claims to re-enable Disconnected Modern Standby when Connected Modern Standby is active, something that Dell previously stated required an OS re-install to do. More smoke and mirrors from Dell? We shall endeavour to test the update and report back when we have done so.