Apple raises repair prices of the new iPad Pro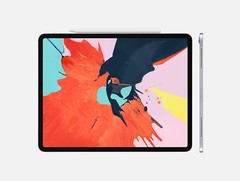 Apple has raised the prices for the repair of the iPad Pro 2018. Repairing one of those devices will now cost 40 euros more compared to the previous generation. The prices without Apple Care+ are now so high that for many people it would probably make sense to just buy a new iPad.
Devices of the brand manufacturer Apple have always been expensive. However, not only many devices now cost a small fortune, but also repairing one of those devices. Apple has raised the repair prices for the new iPad Pro by a further 40 euros compared to its predecessor, to a proud 700.90 euros for the 12.9-inch iPad Pro and 540.90 euros for the version with an 11-inch display. This means that the repair price for both versions of the iPad Pro is over 60 percent of the purchase price. In contrast to the iPhone, there are no separate prices for the exchange of the display. Irrespective of the damage, the same price always applies. The only remedy is the Apple Care+ insurance. If one has this insurance, the repair costs only 50 euros per case of damage while the insurance costs almost 140 euros.
Apple recently had to cope with significant losses on the stock exchange after the company presented its latest sales figures. These showed that although the group was able to increase its profit significantly, sales figures stagnated. This is certainly also due to the fact that Apple has recently faced increased competition in the premium segment. Microsoft, for example, has begun to reduce Apple's market share in the education segment with its Surface devices.
winfuture.de/news,105907.html
support.apple.com/de-de/ipad/repair/service