Android 8.1 Oreo-based LineageOS 15.1 now available for select devices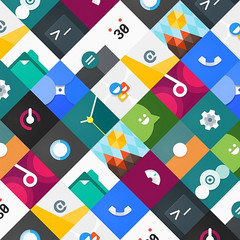 After a few months of hard work, the team behind LineageOS revealed a new version of this custom ROM. Based on Android 8.1, LineageOS 15.1 comes with a new Trebuchet launcher, interface styles, LiveDisplay integration, QR support in Snap camera, and more. The first devices supported are the OnePlus 3/5/5T, Xiaomi's Mi 5/5S/5S Plus, Google's Nexus 5X and 6P, the LePro3/Pro3 Elite by LeEco, as well as the WiFi-only Samsung Galaxy Tab S2 slates.
More than a year ago, CyanogenMod became history. Fortunately, most of the Cyanogen Inc. team moved on and revived the well-known custom ROM as LineageOS. Now, this community-driven project has just reached a new milestone thanks to the arrival of the Android 8.1 Oreo-based LineageOS 15.1 release.
Announced back in December, LineageOS 15.1 has been in the works for a few months. According to the team behind it, "the whole platform code has been cleaned up: all the unused and deprecated bits have been removed and the rebrand process has been completed." The new features introduced are some of the most requested ones in the survey that LineageOS conducted last summer. Their list includes the following: light or dark interface and a custom accent color, combined with optional integration with LiveDisplay, a completely rewritten Trebuchet launcher, QR support in Snap camera for URLs, plain text, email addresses, SMS, contact cards, events, location coordinates, and phone numbers.
As it usually happens with new LineageOS builds, the list of devices supported at launch is not that long, but many more should be added in the coming weeks. For now, these are the smartphones, phablets, and tablets supported by LineageOS 15.1: Google Nexus 5X and 6P, LeEco Le Pro3 and Le Pro3 Elite, OnePlus 3/3T and 5/5T, Xiaomi Mi 5/5S/5S Plus, and the Samsung Galaxy Tab S2 8.0/9.7 WiFi tablets.
For a detailed overview of the many features delivered by LineageOS 15.1, feel free to spare a few minutes for the videos below.