Chrome OS to support running Linux software in virtual machines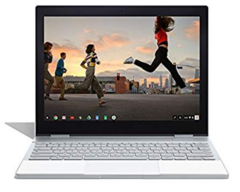 Google could be set to make its Chrome OS a much more potent threat to Microsoft if a new commit in the Chromium source is any guide. A developer project known as Crostini shows signs of Google officially introducing support for Linux virtual machines on Chrome OS.
Chrome OS may support virtual Linux machines in the near future if a recent code commit in the Chromium source is any guide. Although Linux can already be run on Chromebooks natively, it requires enabling Developer mode and a more than a little bit of coding know-how. The new code suggests that Google may bring official support for generic Linux apps, but only in a virtual machine via what is known as the Crostini project.
Google has demonstrated strong commitment to developing and advancing the functionality of Chrome OS. Originally, when it launched, it was very much limited to running applications in the cloud, requiring an always-on internet connection. Since then, it has evolved to support offline apps and, more recently, Android apps natively with the ability to support Android apps in split-screen mode on the horizon.
Although seemingly limited to supporting Linux on Chrome OS in a virtual machine, the use of Intel's more powerful notebook chips in devices like Google's own Pixelbook should provide adequate computational power to make running Linux apps in a Linux virtual machine a viable option. Not only would this give Chrome OS greater appeal in the face of its competition with Microsoft's Windows 10 OS, it would also allow Google to keep users within its ecosystem at the same time.