Amazfit launches GTR 3, GTR 3 Pro, and GTS 3 smartwatches in India with BioTracker PPD 3.0 sensors, 12-day battery life, and 150+ workout modes starting from ₹13,999 (US$187)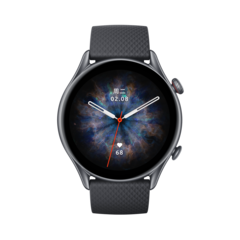 Zepp Health (formerly Huami Technology) has launched the Amazfit GTR 3, GTR 3 Pro, and GTS 3 smartwatches today in India after launching them worldwide last week.
Though not Wear OS devices, all three Amazfit smartwatches are powered by the company's proprietary Zepp OS. Zepp OS is based on the FreeRTOS microkernel that is built to be lightweight and energy-efficient. The smartwatches are powered by Zepp Health's own Huangshan RISC-V-based SoC that was introduced back in July this year.
The GTR 3, GTR 3 Pro, and the GTS 3 are compatible with Android and iOS devices via the Zepp app. These smartwatches can also plug into health platforms such as Apple Health and Google Fit to sync health data. The watches can also share training information with other third-party apps such as Strava, Relive, Runkeeper, TrainingPeaks, and more.
According to Zepp, common features across all three devices include:
Support for more than 150 watch faces with matching always-on displays. Amazfit will soon release a developer kit that allows users to design their own custom watch faces and mini apps.
BioTracker PPG 3.0 6PD sensor with six photodiodes that can monitor heart rate, blood oxygen levels, stress levels, and breathing rate together within 45 seconds.
24x7 heart rate monitoring even during workouts like swimming
An easy to understand PAI score based on last seven-day activity data
Sleep and menstrual cycle tracking
Shortcut cards for quick access to various functions
Alexa voice control
Five-satellite GPS for accurate location tracking
Motivation tools including optional Virtual Pacer and PeakBeats performance algorithm
Notifications, drink water reminders, Bluetooth camera control, weather forecasts, and more
The GTR 3 Pro is the premium offering among the three. It sports a 1.45-inch 331 ppi AMOLED display with a high refresh rate, though Amazfit does not exactly state the value. The GTR 3 Pro also sports a larger 450 mAh battery that is rated to offer 12 days of battery life on a single charge.
Additionally, there's onboard 2.3 GB storage that can accommodate up to 470 songs. The GTR 3 Pro can also take calls via Bluetooth, has a built-in microphone and speaker, and also offers Wi-Fi connectivity. The GTR 3 and the GTS 3 lack these features.
The GTR 3 and GTS 3 sport near-identical specifications with the primary differences being with respect to the weight and display resolution, size and shape. All three variants use the classic navigation crown, which makes it easy to wade through different menus and data pages.
The Amazfit GTR 3 is now available in Thunder Black and Moonlight Grey colors for ₹13,999 (US$187) on Flipkart and in.amazfit.com. The GTS 3 is available in Graphite Black, Terra Rose, and Ivory White variants for ₹13,999 on Amazon and in.amazfit.com.
The GTR 3 Pro retails for ₹18,999 (US$254) in Brown Leather and Infinite Black variants on Amazon and in.amazfit.com.
Customers who buy the GTR 3, GTR 3 Pro, or the GTS 3 on 20th, 21st, and 22nd of October 2021 stand to receive a flat discount of ₹1,000.
Though a cell and molecular biologist by training, I have been drawn towards computers from a very young age ever since I got my first PC in 1998. My passion for technology grew quite exponentially with the times, and it has been an incredible experience from being a much solicited source for tech advice and troubleshooting among family and friends to joining Notebookcheck in 2017 as a professional tech journalist. Now, I am a Lead Editor at Notebookcheck covering news and reviews encompassing a wide gamut of the technology landscape for Indian and global audiences. When I am not hunting for the next big story or taking complex measurements for reviews, you can find me unwinding to a nice read, listening to some soulful music, or trying out a new game.