4 long-awaited PS4 and PS5 features finally coming to users worldwide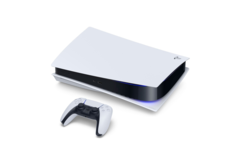 The choices and comments made on this list belong solely to the author.
1. Silky smooth state of play
According to Sony, Variable Refresh Rate (VRR) will be making its way to PS5 users in the form of HDMI 2.1 support for compatible TVs and PC monitors. Similar to features like ProMotion on the iPad Pro, VRR on PS5 will dynamically sync graphical output with the refresh rate of displays to enable a buttery smooth experience that feels more responsive.
While adaptive refresh rate functionality will serve to reduce input lag, the feature can also minimize or eliminate visual artifacts, such as screen tearing and frame pacing.
2. PS parties now open…and closed!
Users can now create or join open and closed parties via the PS App or on the console itself. Sony even took the extra step of revamping the PS App Game Base UI to allow easier access to Parties, Friends, and other messaging features. The PS Remote Play app additionally adopts an optional dark mode that will change based on a user's smartphone settings.
3. Innovative accessibility
PS5 users with accounts registered to the US or UK will have access to a Voice Command beta that lets them open games, apps, and configure settings, as well as media control playback with their voice. Mono audio support also makes its way to PlayStation for connected headphones.
4. Miscellaneous UI changes
On PlayStation 5, Sony is bringing notable UI enhancements to Game Base and Trophy cards. Users can now more easily discover features such as game presets and Picture-In-Picture (PiP) video pinning via a new "Pro Tips" card in Control Center.
Self-proclaimed coffee connoisseur and tech enthusiast Brahm Shank is captivated by the impact of consumer tech: "It's profoundly moving when people discover that the phone in their pocket or the tiny computer on their wrist has the power to enrich their lives in ways they never imagined." Apple, Inc. and its unique position at the intersection of technology and the creative arts, resonates deeply with Brahm and his passion for helping people unleash their potential using technology. Over the years, Brahm has held various podcasts - including famed technologist David Pogue of The New York Times on topics such as Big Tech and digital wellness.