2019's iPhones will look pretty much exactly like 2018's: new analysis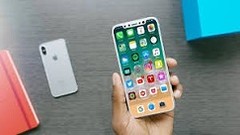 Apple will make minimal changes to its smartphones for the new year, according to an analyst with the bank Nomura. Therefore, they are likely to end up looking much like the iPhone X of 2017...again. The Nomura research report indicates that the new models will have little to distinguish them besides new or improved software features.
A smartphone design analyst for Nomura Bank, Anne Lee, has concluded that Apple is not likely to change much of its design language for the next generation of iPhones. Therefore, they are probably not going to deviate much from the 2017 form factor that has dictated the looks of the XS and XS Max, and also the XR to a large extent.
Lee also reports that the screen dimensions for the new iPhones are also set to stay the same from this year to the next. Therefore, they may retain the 5.8- and 6.5-inch options from last year, as well as a 6.1-inch variant should there be a second-generation XR in the works. The reasons for Apple's continued monotony in terms of smartphone design may be 5G-related. The company may only be obliged to alter its design in order to adapt to the new mobile-data standard, which is set to be delayed until 2020 (or perhaps even later).
Furthermore, Lee does not appear to mention the display notch anywhere in this report, indicating that it may persevere for yet another iPhone generation. It does suggest, however, that Apple will rely on "added AR [augmented reality]-related features" to drive interest in its new 2019 handsets. However, Lee also estimates that this potential dearth of novelty could reduce year-on-year iPhone sales by up to 9 million. Furthermore, these sales may drop by another 4 million (to a total of 200 million) in 2020. Therefore, Apple's hesitancy to innovate may finally start to have a sizeable effect on its smartphone revenues for years to come.