iPhone X pre-orders in South Korea go beyond the 300,000 mark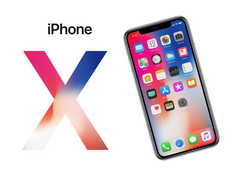 The iPhone X pre-orders in South Korea exceed by far those of the iPhone 8, having managed to hit the 300,000 units mark already. Official sales are scheduled to kick off tomorrow, so there is still time for improving this record.
Apple's iPhone X is scheduled to go on sale in South Korea starting tomorrow. However, those eager to get one were able to place their pre-orders starting last Friday. Although there are still a few hours left until the pre-order period ends, the figures already look great for Apple, since South Korean retailers recorded over 300,000 pre-orders so far.
According to The Korea Herald, South Korean carriers such as SK Telekom and KT Corp. were overwhelmed by the pre-orders they received in the first minutes. For example, KT Corp. received over 20,000 orders in five minutes, while SK Telekom managed to sell out the entire stock of silver-color iPhone X flagships in about a minute. LG Uplus Corp. also revealed that its customers pre-ordered two times as many iPhone X units than the iPhone 8 handsets acquired in the first 10 minutes.
Industry analysts familiar with the matter revealed that South Korean retailers and carriers had a stock of 200,000 iPhone 8 units allocated for pre-orders, but only 100,000 iPhone X units. On the other hand, the local market was only able to absorb 150,000 iPhone 8 flagships, so the impressive number of iPhone X pre-orders surely took everyone by surprise.
The Apple iPhone X is more expensive in South Korea than in the US since the 64 GB variant retails for the equivalent of about US$1,240 (opposed to "just" US$999 in the US). It will be very interesting to follow the South Korean mobile market in the following weeks since we expect the demand for Apple's most expensive iPhone ever to remain high for at least two more months.