Foxconn profits tumble on the back of iPhone X woes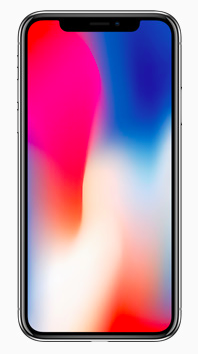 Apple's manufacturing partner took a lot of of pain due to delays with the mass production of its flagship iPhone X. This, coupled with sluggish sales of the iPhone 8, saw Foxconn's profit for the quarter tumble 39 percent.
Hon Hai Precision Industry, better known by its trading name of Foxconn, has recorded its biggest drop in profit in the past nine years. In the three months ending in September, it reported a decline of net income in the order of 39 percent. The source of its woes? Delays in production of the iPhone X.
Although the Foxconn was ready to start building the iPhone X, it wasn't able to get the parts it needed to ramp up production. This included limited supply of the 5.8-inch Samsung-made AMOLED display, the first of its kind fitted to an iPhone. Also constraining its production goals was the difficulties Apple encountered with its suppliers of the complex Face ID 3D facial recognition system found in the iPhone X "notch."
The relatively weak demand of the iPhone 8, coupled with the late launch of the iPhone X (which shipped some two months after the iPhone 8), meant that Foxconn's profit dropped from US$1.09 billion it raked in at the same time last year, to just US$300 million. With the company the sole supplier of the iPhone X and with half of its total business tied up with iPhone production, it was always going to be extremely vulnerable to fluctuations in iPhone shipments.