Wikileaks reveals trove of CIA hacking tools for iOS and Android-driven devices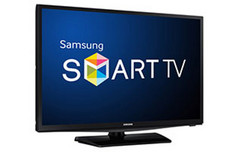 WikiLeaks has released a trove of information revealing the range of the CIA's hacking exploits and cyber-ordinance, including malware to use Samsung smart TV's for surveillance.
Working For Notebookcheck
Are you a techie who knows how to write? Then join our Team! Especially English native speakers welcome!
Currently wanted:
News and Editorial Editor - Details here

WikiLeaks has published an account of the CIA's hacking tools in a trove of documents called "Vault7". The 8761 documents included therein includes 24 Android and 14 iOS exploits. The files were allegedly taken from the CIA's secure network at their headquarters in Virginia. Chief among the Android exploits is a hack known as "Weeping Angel" which turns Samsung smart TVs into a bugging device. Wikileaks says that the exploit makes the TV "operate as a bug, recording conversations in the room and sending them over the Internet to a covert CIA server."
The source of the leaks stated that he did so in order to create a needed public debate on the CIA's hacking abilities, power mandate, and lack of public oversight. According to WikiLeaks, the CIA's hacking division currently has over 5000 members and has created over a thousand different hacking systems, exploits, viruses, malware, and other cyber-ordinance.