After a long wait and a considerable amount of teasing, Volvo has finally unveiled the all-electric EX30 compact SUV. Volvo is launching three variants of the EX30 — a single-motor standard range version, a single motor extended range version, and a dual-motor AWD Performance model. As with previous Volvo and Polestar electric vehicles, the EX30 will run on Android Automotive, which should deliver a stable, smooth user interface.
Both single motor variants send 272 hp to the rear wheels and manage the 0-60 mph sprint in 5.1 seconds, while the Twin Motor Performance model delivers an impressive 428 hp and races to 60 mph in just 3.4 seconds. EPA range figures for the entry-level model are not available, but the Single Motor Extended Range version comes with an NMC battery pack that delivers 275 miles of range, while the Twin Motor Performance version delivers 265 miles from the same pack.
As it turns out, the new electric crossover is Volvo's smallest SUV to date, with a footprint of just 1836 mm (72.3 inches) by 4233 mm (166.7 inches) and a wheelbase of 2560 mm (100.7 inches). For comparison, the Volkswagen Golf 8 is 51 mm (2 inches) longer, but has a 31 mm (1.2 inches) shorter wheelbase. Given its size and performance, the EX30 is basically just a tall hot hatchback. Its small footprint combined with the standard Volvo safety features makes the EX30 a great option for those living in or around the city.
In 2024, Volvo is also bringing the Cross Country spec to its EX30, optioning the AWD version with front, side, and rear skidplates, increased ground clearance, and 19-inch wheels. While the Cross Country version is coming later, the regular EX30 trims are available in a number of European markets, and pre-orders are open in the US, with expected delivery dates in mid 2024.
The Volvo EX30's starting MSRP is US$34,950 in the US, while UK customers will pay £33,795, and the rest of Europe can expect to pay somewhere in the neighbourhood of €36,000.
Buy a Cable Shield Electric Vehicle Charging Cable Protector on Amazon.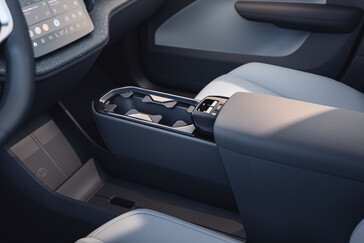 My interest in tech started in high school, rooting and flashing my Motorola Defy, but I really fell down the rabbit hole when I realised I could overclock the i7 930 in my Gigabyte pre-built PC. This tinkering addiction eventually lead me to study product design in university. I think tech should improve the lives of the people using it, no matter the field. I like to read and write about laptops, smartphones, software and trends in technology.