The image sensor market will be worth nearly US$30 billion by 2026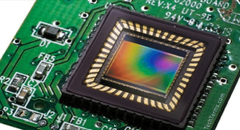 Imaging sensors are used in a huge variety of electronics, which include digital cameras and smartphones. Their market was worth US$15.93 billion in 2018, but is now projected to be worth $29.99 billion in 6 years. This is thought to be related to their emerging relevance to autonomous vehicles.
Imaging sensors are chip types that convert data related to the behavior of the light waves in their vicinity into digital signals. They are typically charge-coupled devices (CCD) or made of complementary metal oxide semiconductors (CMOS). These sensors are (obviously) important in the area of digital cameras - and, increasingly, of mobile devices, some of which have become associated with particularly powerful versions of this technology.
However, imaging sensors are also now projected to become important in relatively new areas, advanced driver-assistance systems included. These are necessary to deliver autonomy in personal vehicles, and, naturally, require multiple visual sensors at various points on the cars in question.
Therefore, this nascent sector of the sensor market is thought to drive its worth until it has attained just under $30 billion in 6 years. A resurgence in the smartphone market, as well as the rise of machine vision, is also thought to contribute to this growth. The latest research on this subject has also found that the big players in this market include Canon; Panasonic; Samsung; Sharp; SK Hynix; and Sony.