The action-camera market will be worth nearly US$9 billion by 2025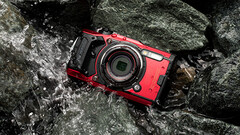 Action cameras are a popular device category, particularly among those who want to record their rugged pursuits wherever they go. A new report indicates that the market in question will grow to be worth US$8.9 billion in the next 5 years. This is thought to be influenced by similar performance by the travel and adventure-sports markets worldwide.
Action cameras will build a market worth US$8.9 billion by 2025. This is in accordance with findings published by Research and Markets, which now also estimates that the same will grow at a compound annual growth rate (CAGR) of 18.3% for each of the 5 years in question. These devices, as suggested by the name, are durable cameras capable of high-resolution (HD to 4K) shooting in challenging circumstances.
The new analysis shows that the big names in this market (somewhat unsurprisingly) include Xiaomi, Garmin, Drift and GoPro. However, it also counts DSLRs with a smaller, more portable form factor, a rugged housing or both into the definition of "action camera". Therefore, devices such as the Sony RX0 II are also studied here.
Similarly, this report also encompasses cameras of lines such as Olympus' Tough series. They comprise 2019 models such as the TG-5 and TG-6, which are designed to be freezeproof, waterproof, dustproof, shockproof, and crushproof (to the equivalent of 100 kilograms of force, in the TG-6's case).
It also mentions the Panasonic HX-A1, which has an infra-red emitter in order to shoot in total darkness. These action-ready products sound like they could give even the GoPro Hero8 Black a run for its money.