The Xiaomi Mi A3 is not receiving Android 10 this month, after all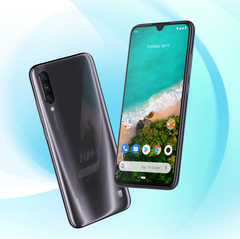 The release of Android 10 for the Mi A3 is bordering on farcical. Hyped by Xiaomi as one of the first devices that would receive Android 10, the Android One device is still languishing on Android 9.0 Pie. The end may now be in sight for the Mi A3 though, as Xiaomi has given another vague release date for it to receive Google's latest OS.
The wait for Android 10 on the Mi A3 goes on. While Xiaomi VP and MD of Xiaomi India Manu Kumar Jain pronounced in August that the Mi A3 would be "one of the first few devices in the world" to receive Android 10, the OS upgrade is yet to materialise. Xiaomi India added to frustrations last month by stating that Android 10 would arrive "in mid February Mi A3", another promise that Xiaomi failed to meet. Recent fake reports claiming that the device had started receiving Android 10 have not helped, either.
Now, Xiaomi France is informing people that the Mi A3 will not receive Android 10 in February. Apologising to fans, the Twitter account stated that the OS upgrade will arrive in March, instead.
Xiaomi staff are apparently briefing people that the update will go live on the first week of March. While we are yet to see official confirmation of this, @Luttu_27 claims that Xiaomi will issue a press release soon.
Android One devices are supposed to receive updates more quickly than ones running custom versions of Android, but that has not proven the case with the Mi A3. Android 11 should eventually arrive for the device too, but do not expect to see that before 2021 if this current debacle is anything to go by.