Rumour | The Xiaomi Mi 10 and Mi 10 Pro will feature at least 8 GB of LPDDR5 RAM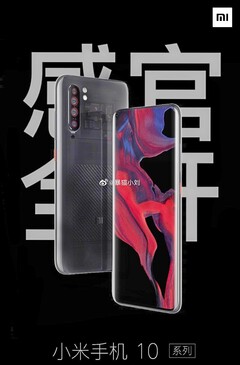 Xiaomi has already offered a taste of the cameras in the Mi 10 Pro, and now the company has also confirmed other features about the Mi 10 series. The Chinese company will reserve premium features for only the Mi 10 Pro either, with the regular Mi 10 set to have bragging rights over the Galaxy S20 series in at least one area, too.
The Mi 10 series may arrive as early as next week, with Xiaomi currently rumoured to launch its next flagships on February 13. Correspondingly, more concrete information about the series is coming out now, with executives recently revealing camera samples of what may be the Mi 10 Pro's 108 MP main camera, along with a 10x zoom lens.
Now, the Deputy GM of Xiaomi Marketing and Xiaomi Japan has confirmed that the Mi 10 will feature LPDDR5 RAM, with it possibly being the first smartphone to launch with the new RAM type. Micron will supply LPDDR5 for the Mi 10 series, as the screenshot below demonstrates. According to the JDEC Solid State Technology Association, LPDDR5 offers double the memory throughput that LPDDR4 offers, along with reduced power consumption.
Xiaomi executives have also confirmed that all Mi 10 series devices will feature LPDDR5 RAM as standard. The company is yet to confirm how many handsets it will release under the Mi 10 name though, so this does not guarantee that a Mi 10 Lite, Mi 10 SE, Mi 10T or Mi 10T Pro are in the works.
Moreover, the company has stated that the Mi 10 series will come with at least 8 GB of RAM, too. Again, CEO Lei Jun stated this in relation to flagships, specifically the Mi 10. Hence, if Xiaomi is planning midrange SKUs, then these could well offer 6 GB of RAM, for example, instead of 8 GB.