The Wii Shop Channel officially shut down today, nailing the Wii's coffin shut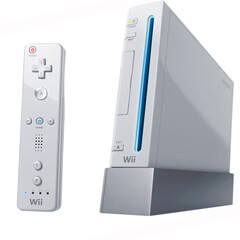 The Wii Shop Channel finally closed its doors today, marking the end of Nintendo's first digital distribution platform. The Shop Channel was home to the Virtual Console, Nintendo's massively successful digital storefront that housed a myriad of retro titles. The Shop Channel's closure also sounds the final death knell of Nintendo's most popular non-handheld console, the Wii.
The Wii Shop Channel was officially shut down earlier today, closing the book on one of Nintendo's most wildly successful console.
While the Wii was officially discontinued several years ago, Nintendo continued to support the console. One of the primary features that kept the Wii going was the Shop Channel, Nintendo's first foray into a digital distribution storefront. Launched in December 2006 (one month after the console itself hit shelves), the Shop Channel offered a massive repository of small-scale Wii games, various apps, and the venerable Virtual Console. While the other pieces of the Shop Channel were successful, the Virtual Console was an unmatched hit.
The Virtual Console offered Wii gamers a way to purchase classic Nintendo games ranging from the NES through the Nintendo 64. Nintendo also offered games from some of their old rivals, namely SNK and Sega.
It's hard to imagine a modern console that didn't have a storefront for retro and indie games. While the PS3 and Xbox 360 each had their own successful digital storefronts, the Wii Shop Channel was perhaps the most well known, likely because of the Virtual Console.
There hasn't been anything like the Shop Channel since. Nintendo has released retro titles via the Nintendo eShop and their current subscription service, but these pale in comparison to the sheer volume of titles available through the Virtual Console.
The shut down of the Shop Channel not only marks the end of Nintendo's first digital distribution platform, it puts the final nail in the coffin for the Wii. The Wii was Nintendo's most successful non-handheld console, selling over 100 million units. There's no doubt that the Wii will leave a mark on gaming history, and part of that is because of the Wii Shop Channel.
Long live the king.