A new Google phone, the Pixel 3a XL, shows up on Geekbench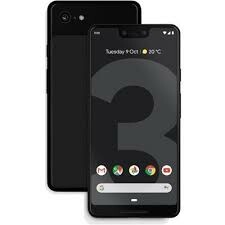 A new phone, apparently made by Google, has appeared on the Geekbench 4 database. It is called the Pixel 3a XL, suggesting that it could be of the long-anticipated 'Pixel 3 Lite' line. This phone runs Android 9.0 and is powered by an unnamed Qualcomm processor that has given it distinctly mid-range scores.
The last few months have been peppered liberally with leaks suggesting that the Pixel line of phones will gain a mid-range SKU or SKUs that correspond to the current generation. These rumors gained a considerable boost recently with a new entry on the Geekbench database. It is for a phone named the Google Pixel 3a XL. This device, unlike an earlier similar page on this benchmark's website bearing the Pixel 3 name (and also that of Foxconn), may be a more convincing contender for a genuine new Google smartphone.
This phone is listed as being powered by an octa-core Qualcomm processor clocked at 1.71 GHz and 4GB of RAM. These specs are nearly identical to those included in the 'Foxconn Pixel 3 XL Lite's' results, thus suggesting that it may be the Snapdragon 710 or a similar SoC. This chipset, in conjunction with the Pixel 3a XL's Android 9.0 operating system, garnered the new phone a single-core score of 1640 and a multi-core score of 4973. The '3XL Lite' did better, possibly due to increased RAM.
The Pixel 3a XL's Geekbench page did also include another hint of authentic Google hardware properties. It has a fish-themed code-name: bonito. This name has been associated with a mid-range phone - Snapdragon 710 and all - in a previous leak. If the Pixel 3 Lite - or rather Pixel 3a - line really is to be launched, it is still not clear when this will be. We may have to wait until the next I/O event to find out.