The Pixel 3 will get LTE band 48 support via a software update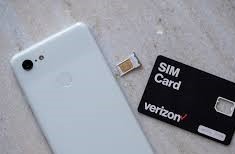 The G013A - or international Pixel 3 - will get access to a new LTE band with an upcoming software upgrade. Support for this band (48) on the device was approved by the FCC recently, which means Pixel 3s on Verizon will be able to use it soon. This band's recent integration into the commercial carrier spectrum is intended to boost LTE access in the United States.
The international version of the Pixel 3 - which is sold in every country worldwide except Japan - has been cleared to use Band 48 by the United States' Federal Communications Commission (FCC). This means that access to this band on these phones may be unlocked via a software update soon. This would increase the number of TD-LTE bands the Pixel 3 can use in this country to 7.
48 is a band that allows access to the 3.55-3.7GHz shared radio spectrum. Traditionally, it has been associated with applications such as radar in the US. However, Federated Wireless and the FCC have recently facilitated carrier access to this band in order to improve network traffic flow, and also possibly to boost the transition to 5G. Verizon is the first network to implement the hardware adaptations necessary to use band 48.
It is not clear if Pixel 3 units in other countries will also gain access to this band, although there is no reason why they should not. Interestingly, Google has not applied for similar certification for the Pixel 3 XL; perhaps this is still in the works. To date, there are also no indications as to when the Pixel 3 will receive the upgrade necessary to use its shiny new LTE band.