Sony confirms Android 8 Oreo upgrade roadmap with some surprising omissions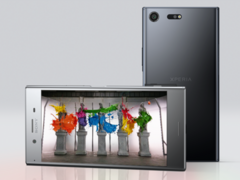 Sony has laid out the Android 8.0 Oreo upgrade roadmap for its Xperia line of smartphones. For the most part, Xperia device owners who have purchased a Sony smartphone in the past 12-14 months are in luck. However, there are some surprising omissions.
As far as device makers of "skinned" versions of Android go, Sony has been one of the best when it comes to laying out clear Android upgrade roadmaps for its devices. This year it has continued with this trend and released its upgrade pathway to Android 8.0 Oreo for its devices currently running Android 7.0 Nougat. The oldest devices in its roster set to get the upgrade include the Xperia X, X Performance, and X Compact that date back to June 1, 2016.
The remaining list of devices to get the Android 8.0 Oreo upgrade includes the Xperia XZ, Xperia XZ Premium, Xperia XZs, Xperia XA1, Xperia XA1 Ultra, Xperia Touch, and Xperia XA1 Plus. It points out that its newest devices recently announced at IFA, which include the Xperia XZ1 and Xperia XZ1 Compact will both ship with Android Oreo out of the box. Surprising omissions from the list include the Xperia XA and XA Ultra, which were launched as recently as May 2016.
Unfortunately, Xperia Z-series customers will also remain stuck on their current operating system. The Xperia Z3+ and Xperia Z4 are the most recent models from that series, released just over two years ago. Both run the Qualcomm Snapdragon 810 chipset, which should be powerful enough to handle the upgrade. However, it appears that these devices will remain stuck on Android 7.1.1 Nougat with the potential security drawbacks that this can sometimes entail.