Sony Xperia R1 and R1 Plus receive Android Oreo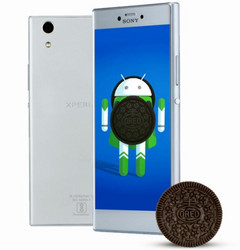 The Qualcomm Snapdragon 430-powered Sony Xperia R1 and R1 Plus are two budget-friendly handsets that remain exclusively available in India for now, being launched back in November 2017. Back then, both arrived with Android 7.1 Nougat onboard. Although the update to Oreo has been announced by Sony Xperia India on Twitter, there is no official information about the build number and the security patch date available yet.
India is a huge market for affordable mid-range handsets, and Sony is taking this seriously enough to release Android 8.0 Oreo for last year's Xperia R1/R1 Plus duo. These 5.2-inch smartphones made their debut in November and remain exclusively available in India, where those interested can acquire them via Amazon and Flipkart.
Unlike other regular/plus smartphone pairs, the Sony Xperia R1 and the Xperia R1 Plus use the same screen size and processor, and even the same camera setup. The only difference between them is that the Xperia R1 comes with 2 GB RAM and 16 GB internal storage, while the Xperia R1 Plus features 3 GB RAM and 32 GB internal storage. The common features include a Qualcomm Snapdragon 430 processor, an 8 MP selfie shooter, a 13 MP main camera, a 2,620 mAh battery, dual-SIM support, and USB Type-C connectivity.
The new software update has been announced by Sony Xperia India on Twitter, but without any details. However, there are already a few user comments on Twitter that do not sound good. The list of bugs encountered in the Android Oreo for the Xperia R1/R1 Plus already includes the inability to send or download videos and photos in most apps, such as WhatsApp, but those who updated their handsets also reported not being able to install the official Sony music app.
Considering the above, we can only advise our readers currently using the Sony Xperia R1 or R1 Plus to wait for more feedback from the early adopters of the new firmware before deciding to jump in the Android Oreo wagon.