Redmi Note 5 Pro kernel sources released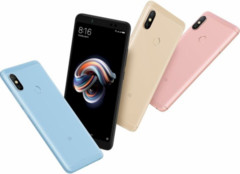 Xiaomi has released Nougat kernel sourced for the Redmi Note 5 Pro. This will be yet another device that Xiaomi has released sources for over the past few months, which could be an indication of a change in the company's stance on community development.
Xiaomi has gained something of a bad rap for delaying kernel sources of its devices but it would seem the company has turned a corner. Starting with the kernel sources of the Mi A1 and Redmi 4 devices, Xiaomi's stance on sources have done a swift 180-degree turn over the past few months. The next device by the company to enjoy development freedom will the Redmi Note 5 Pro, as the company has released the device's sources.
The Redmi Note 5 Pro—Redmi Note 5 in China—was launched on Valentine's day in India, and a few weeks ago in China. The fact that Xiaomi has released kernel sources for the device so soon is unprecedented, especially after Mi A1 users had to wait almost six months for theirs. The kernel sources released are the Nougat sources. Both devices can already run on Oreo, though, so this is something of a stop-gap.