Over a year after promising Oreo for the Moto G4 Plus, Motorola is yet to do so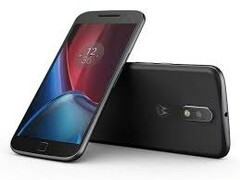 Motorola released the Moto G4 Plus back in 2016 and promised it would receive two major updates. A while later, the company went back on its word and claimed the mid-range phone would not get the update, prompting a media outcry which forced it to once again promise to deliver Oreo. It's been 16 months since then, though, and the G4 Plus is still on Nougat.
In what may turn out to be another case of corporate deceit, Motorola has failed to deliver on its promise to provide the Moto G4 Plus with Android Oreo, over 16 months after it was called out on its crookery.
The G4 Plus wasn't on it.
Since then, though, users of the G4 Plus are yet to receive any Oreo update. In fact, according to posts by users of that device online, Motorola hasn't sent any security updates to the G4 Plus since early 2018. There were reports, a few months ago, that the company had begun the soak test for the Oreo update but that is as far as things have gone, and G4 Plus users are yet to get anything concrete.
Send out the G4 Plus's Oreo update, Moto; we still remember all about this.