The new iPhone SE is a smartphone solution in search of a problem ↺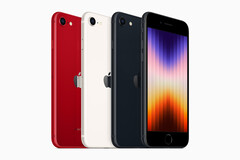 Views, thoughts, and opinions expressed in the text belong solely to the author.
As of today, Apple has a new budget option aimed squarely at iOS users holding on to older devices. The new iPhone SE is currently the cheapest avenue into the iPhone world, but I think it's a completely unnecessary product that's desperately trying to justify its existence.
I want to start on a positive note. The main draw for the iPhone SE has long been its price tag. Ever since the first iPhone SE launched in 2016, it's been a solid option for people that wanted a smooth smartphone experience at a low price. Its use of older Apple designs was often seen as a plus (particularly for the 2016 SE); the smaller form factor was welcomed in a world of ever-increasing smartphone slabs. The iPhone SE 3 still hits these high notes and is a unique option.
The older iPhone 8 body style was excusable in 2020. Apple was still refining "The Notch," and the 2020 SE gave people the newest silicon in one of the better body styles. It was a good option for people that didn't like Face ID (or preferred Touch ID) and hated The Notch.
But times have changed. The Notch is now a fact of life in the iOS landscape. Love it or hate it (I don't know of anyone that loves it), The Notch has defined not only the aesthetic of the iPhone but of iOS. Many apps are built around The Notch, and Face ID has come a long way since its introduction in the iPhone X. Both Face ID and The Notch are now integral parts of the iOS experience (for better or worse), and the iPhone SE 3 omits both.
For the record, I prefer Touch ID and love it on my iPad Air 2020. It's also one of the reasons I still use an iPhone 8. But it feels outdated, and I've noticed some strange quirks in the layout of certain apps, almost as if they're expecting The Notch to be present. However, these aren't dealbreakers, and my main beef with the iPhone SE 2022 isn't its design (although those bezels are gaudy relics that have far overstayed their welcome).
My biggest hangup with the iPhone SE 3 is the sheer laziness of Apple. It seems the Cupertino Colossus is content to rest on its laurels when it comes to the budget and mid-range price sectors. The new iPhone SE remains virtually unchanged in key areas that matter the most to consumers.
Sure, the iPhone SE 3 has the latest A15 Bionic chip, putting it on par with the iPhone 13 in terms of performance, but how exactly does this help the common consumer? I still use an iPhone 8, and (anecdotally) it holds up in terms of speed and power. The biggest hiccups come in heavier mobile games, but even these run fine at lower settings. The iPhone SE 2020 is certainly no slouch in terms of performance, owing mainly to its lower-resolution display and the fact that smartphone chips started to plateau in real-world use a few years ago.
In my opinion, the iPhone SE 3 offers no tangible benefit over the iPhone SE 2020. Apple claims the new SE is almost twice as fast as its predecessor, but I doubt most people will notice this in real-world use. Sure, Instagram may load a half-second faster, but it isn't like people are brewing a cup of tea while they wait for their apps to open. Even on my iPhone 8, apps open instantaneously. If I have to wait for something to load, it is almost always due to slow WiFi speeds or a congested network. A faster chip won't necessarily solve this problem.
That second point (a slow cellular network) may be softened with the 5G modem in the new iPhone SE, but that segues into my main concern with the new handset: battery life.
The iPhone SE 2016 was not known as a battery champion, but iPhones were regularly ridiculed for their lackluster runtimes at the time of its release. Things changed drastically with the iPhone 11, which brought major improvements to battery life. However, the chief complaint of the iPhone SE 2 was (and still is) battery life. Multiple people have faced the frustrating fact that the iPhone SE 2020's battery cannot last a day. Meanwhile, the iPhone 13 family has been lauded for their outstanding battery life. Even the older iPhone 11 runs circles around the iPhone SE 2020, primarily due to the latter's puny little battery.

Now take that same battery and attach a 5G modem to it. I understand that the A15 Bionic brought a huge jump in battery life to the iPhone 13, but I don't expect we'll see the same radical leap in the new iPhone SE. Even if it's built into a more efficient SoC, a 5G modem will demand a lot of power. Considering the iPhone SE 3 has a tiny 1821 mAh battery, I don't expect it to last much longer than the current SE. (I'll admit it's a little early to make this call as no one has tested the battery, but I don't expect a miracle.)
Edit 10/03/2022: Apple has yet to confirm the official battery capacity of the iPhone SE 3. The above paragraph speculates it retains the same capacity as the iPhone SE 2020.

My last point concerns storage options and pricing. The iPhone SE 3 can shoot 4K/60 video, but the paltry 64 GB of the base model will quickly fill up (especially considering how much space iOS and most apps consume these days). Upgrading the storage to 128 GB bumps the price US$50 to $479, and doubling storage again to 256 GB pops the price to a staggering $579. At that price, you can get a refurbished 256 GB iPhone 11 (from Apple) and have $30 to pay for gas to get to the store for pickup. In other words, you get the same amount of storage in a phone with a larger display (and the same pixel density), a more modern design, two cameras that support Night Mode (which is absent from the iPhone SE 3's spec list), a significantly larger battery (which is likely to give substantially better battery life), and comparable performance in real-world use, all for $30 less. (If you don't need 256 GB, the 128 GB refurbished iPhone 11 is currently going to $469, or $10 less than a 128 GB iPhone SE 3.)
This is the sticking point for me. The iPhone SE 3 makes sense in a vacuum: it brings the newest Apple hardware in a familiar form factor (that some people prefer) at roughly 60% the price of the iPhone 13. But the new iPhone SE isn't an island; it's surrounded by much better options. The aforementioned refurbished iPhone 11 is a significantly better value in my opinion. An even better option for those that want Touch ID and the smaller form factor is the iPhone SE 2020, which can still be found at retailers (and with massive discounts to get them off the shelf).
If you absolutely have to have the newest silicon and want software updates for the longest time, and if you just can't let go of Touch ID, you could argue that the iPhone SE 3 is a good option. However, if you're on a budget (or just want a good value iPhone), there are many options that make much more sense.
So what niche does the iPhone SE 3 fill? None that isn't already satiated by another iPhone (and sometimes to a fuller extent).
The iPhone SE 3 is a phone without a reason. It solves a problem that already has an answer.

Views, thoughts, and opinions expressed in the text belong solely to the author.
I've been a computer geek my entire life. After graduating college with a degree in Mathematics, I worked in finance and banking a few years before taking a job as a database administrator. I started working with Notebookcheck in October of 2016 and have enjoyed writing news and reviews. I've also written for other outlets including UltrabookReview and GeeksWorldWide, focusing on consumer guidance and video gaming. My areas of interest include the business side of technology, retro gaming, Linux, and innovative gadgets. When I'm not writing on electronics or tinkering with a device, I'm either outside with my family, enjoying a decade-old video game, or playing drums or piano.