OWC has prepared RAM upgrades for the 27-inch 2019 iMac already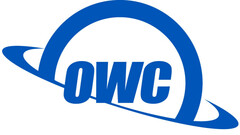 OWC is a company that caters to iMac fans who want to upgrade their new Apple all-in-ones. It has announced its new Memory Kits for the 2019 27-inch iMac (the 5K model). As this new 2019 variant has 4 user-accessible slots, OWC is also currently testing out the possibility of maxing its RAM to 128GB.
With the markedly quiet release of new iMac upgrades for 2019, Apple also revealed that the higher-end variant of these (the 27-inch model, which is the only one to feature Retina 5K) can be upgraded to a total of 64GB in RAM terms this year. These installations could be accessed by buying third-party memory sets such as those sold by OWC.
This company has announced a new range of Memory Kits for the 2019 27-inch iMac. They start at US$118.88 for a 16GB (or 8GB x 2) upgrade. This increases to $229.88 for a 16GB x 2 Kit, whereas the 64GB option will cost $449.99. OWC claims that these prices include 40%, 62% or 55% discounts respectively compared to what Apple will charge for upgrading a base 8GB unit at its factory.
OWC has an additional, interesting assertion to make: it may be possible that the 27-inch iMac could also work with double the apparent maximum RAM configuration this year. The company claims that its internal testing led to findings that their machine could in fact "see" an entire 128GB of RAM after installation.
However, there is no guarantee that all this memory would in fact be usable; furthermore, the company is not yet in a position to certify kits for this purpose. Then again, it is just possible that a buyer just may be able to expand their new iMac far beyond Apple's own specs this year.