Nvidia GTX 11 series release schedule already sent to AIB partners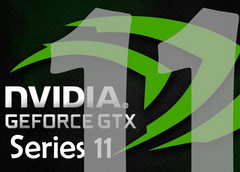 It looks like Nvidia's AIB partners have already been notified about the upcoming GTX 11 launch schedule. First to launch will be the GTX 1180 flagship at the end of August. Then after 1 month the overclocked GTX 1180 cards will be launched along with the GTX 1170. Late October will see the launch of the GTX 1160 and the mobility variants will most likely come in late November.
The Nvidia rumor mill has been in for quite the ride thus far this year. The first rumors about the green team's GTX 11 series stated that the new GPUs could be launched as early as March. For all we know, that might have indeed been the intended period of launch, but Nvidia most likely hit a roadblock with the distribution. A few weeks ago, rumors about Nvidia already sitting on 1 million GTX 11 cards cleared up the fact that the company is actually waiting for the market to absorb the current overstock of GTX 10 cards. Youtuber Gamer Meld now claims that he received a mail from an Nvidia AIB partner detailing the launch schedule for the upcoming desktop GTX 11 models, so, without further ado, let us take a look at the dates.

First to be released will be the GTX 1180 flagship on August 30. September 30 will see the launch of the GTX 1170, while the GTX 1160 will get launched on October 30. The mail also mentions a GTX 1180+ model released on September 30, but this is most likely the custom GTX 1180 version from the various AIB partners that will release overclocked models with improved cooling solutions. The mobile versions should make an appearance in November or early December.

The mail also specifies that there will be an August 21 conference that will publicly unveil the GTX 11 series. This date seems to coincide with the Gamescom European exhibition, so Nvidia could be attending that event. Moreover, the mail provides an explanation for the launch delays, stating that Nvidia is still waiting for the overstock of GTX 10 cards to dry up and that is why the company will release the models in waves, while key AIB partners are in the process of transitioning between the GTX 10 - GTX 11 families. However, if the rumor about those 1 million GTX 11 cards is true, Nvidia will surely have no problem with the large demands.