New OPPO A-line phone makes it through multiple certifiers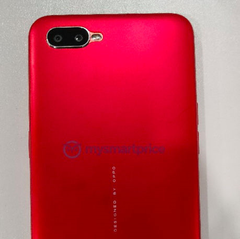 A new device called the OPPO CPH1925 (or A1s) has popped up on the websites of Russian, Thai and Indonesian regulatory bodies. Like the A1k before it, it has a 2.0GHz MediaTek processor, a 4000mAh battery and a 6.1 inch waterdrop-notch screen. However, this model improves on its pre-existing sibliing with a dual rear camera.
OPPO is reportedly adding another phone to its A game. The device in question is allegedly to be called the A1s. This may bring the A1k, which had been released earlier this year, to mind. According to some listings found on more than 1 certifier database, the new model is much like this pre-existing one, but with a single, possibly important, amendment.
Entries relating to the OPPO A1s (or CPH1925) have been found on the rolls of TKDN, an Indonesian authority, the Thai telecomms regulator NBTC, and the Eurasian Economics Commission (EEC), which is based in Moscow. Furthermore, the Bluetooth Special Interest Group (SIG) and Wi-Fi Alliance have also approved this device.
It is described by these bodies as a 6.1-inch phone with a waterdrop notch, a 4000mAh battery and a 2.0GHz MediaTek processor. From its description, this SoC could well be the Helio P22, which is also found in the A1k. However, based on images linked to the Thai certification, it has dual rear cameras, whereas the existing phone has only 1.
Therefore, the apparent new OPPO A-series phone sends rather mixed messages about its value proposition. Its appearance, which is strikingly like that of a OnePlus 5T but in red, hints at a higher tier than its sibling the A1k. However, the OEM has stuck with a microUSB port for this new offering, which is a bit of a let-down (even for budget phones) at this stage. On the other hand, a 3.5mm port is also located next to this outmoded connector.