Find X 2 confirmed by OPPO VP, scheduled for 2020 release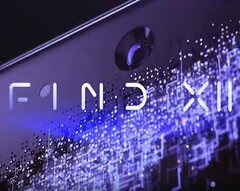 OPPO VP Shen Yiren recently confirmed that there will be a Find X 2, but it will only be launched in 2020. The company is looking to add more innovative technologies to the upcoming flagship, so we can expect a dual-in-display selfie cam setup, plus quad or pent-cam setups with 10X optical zoom on the back, and maybe even wireless charging.
OPPO was the first to introduce motorized pop-up selfie cams with the Find X flagship released in 2018, and the company is ready to release more innovations this year. Moreover, OPPO Vice President Shen Yiren confirmed that a successor for the Find X is already in the works and should be released next year.

Yiren made the announcement on Weibo as a response to a thread that was speculating about the Find X 2 release. OPPO's VP suggested that the Find X successor will include innovative technologies, prompting immediate speculation on the upcoming in-display selfie cams. OPPO already announced that it will present its in-display selfie cam tech this year at MWC Shanghai, and Yiren released a teaser video that shows the location of the selfie cam would be identical to the one found on Samsung's Note 10 (center of the upper screen edge). Users on the Weibo forums believe that we could see not only 1, but two in-display selfie cams integrated in the upcoming Find X 2.

Other features we can expect to see on the Find X 2 include an AMOLED screen possibly bigger than 6.4-inch with very slim bezels. A quad or even penta-cam setup with 10X optical zoom on the back is most likely to be the standard by 2020, and wireless charging could also be in the books.