New Korean beta ROM for Samsung Galaxy S9 series contains One UI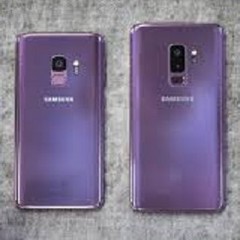 The Samsung Galaxy S9 and S9 Plus have been reported not to be in line for official upgrades to Pie until January. In the meantime, some users do have access to a version of the OS, in exchange for some beta-testing. In Korea, the latest of these betas replaces Samsung Experience with One UI.
This week saw bad news for Samsung fans in the form of confirmation that the Galaxy S9, S9 Plus and Note 9 will not see an upgrade to Android 9.0 (Pie) until January 2019. However, there are certain exceptions to the rule. They are mostly for those users enrolled in the Samsung Beta program, who get to test new features and updates such as those associated with Pie in return for tolerating rather more bugs compared to official stable Samsung ROMs.
According to IceUniverse, Korean beta testers with Galaxy S9s or S9s Plus now have access to the latest beta. This ROM apparently includes a change of interface from the older Samsung Experience to One UI. Samsung recently introduced this fresh new set of features for its phones at the recent Developer's Conference. Apparently, One UI is more streamlined and content-focused than its predecessors.
Besides this update, the Pie-based beta for Korean Galaxy S9-series devices also involves modifications to DeX, Bixby, Always On Display and Samsung Health. Hopefully, the company will get the tester feedback it needs to roll the official version of Pie for its recent flagships out soon.