Microsoft will bury Internet Explorer 10 in January 2020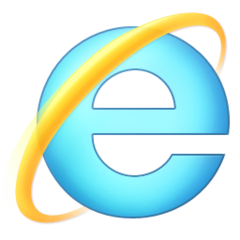 Released back in September 2012, Internet Explorer 10 still receives support from Microsoft, although it has been succeeded by Internet Explorer 11 and Microsoft Edge. However, Microsoft has finally made the official announcement: Internet Explorer 10 will be laid to rest in a year from now.
Known as the default browser in Windows 8, Internet Explorer 10 has been released by Microsoft in early September 2012. Although those who want their Microsoft software to be secure and fresh can get their hands on Internet Explorer 11 or Edge without having to pay anything, IE10 is still alive and well. However, this will change in January 2020, when Microsoft is planning to finally stop supporting this old piece of code.
Three years ago, Microsoft "consolidated its browser strategy around Internet Explorer 11 (IE11), making IE11 the last supported version of Internet Explorer." However, the Redmond giant did not try to force IE10 users to upgrade by killing this product and continued to deliver security updates for it as well. Now, there is a clear timeline for IE10's demise.
According to Microsoft's Suchithra Gopinath, "You will have until January 2020 to complete the transition from Internet Explorer 10 (IE10) to IE11. After this, we will not release any security or non-security updates, free or paid assisted support options, or online technical content changes for IE10."
Fortunately, there are a lot of Microsoft and non-Microsoft choices in the internet browsing niche. Are you still using IE10 or IE11? Feel free to tell us all there is to know about your favorite web browser, especially if it's one of those many hidden software treasures waiting to be discovered.