Internet Explorer security patch is reported as dangerous to many Lenovo laptops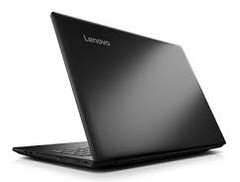 A zero-day security patch for Internet Explorer versions 9 to 11 is reportedly bricking Lenovo laptops. This patch, known as KB4467691, is apparently preventing mobile PCs of this brand with less than 8GB of RAM from starting Windows. There is no official fix for this issue at the time of writing.
Windows has issued a security patch for Internet Explorer versions 9 to 11 based on feedback gathered from its Knowledge Base. Despite this apparently beneficial motive, it appears to be causing major issues in certain Lenovo laptops. According to a report by BetaNews, this patch, which brings Windows 10 1607 up to OS Build 14393.2670, may prevent these devices from starting Windows.
This issue applies to Lenovo laptops with less than 8GB of RAM. Windows has acknowledged the problem on its official page for this build, and has the following advice for users affected by the problem:
Restart the affected machine using the Unified Extensible Firmware Interface (UEFI). Disable Secure Boot and then restart.

If BitLocker is enabled on your machine, you may have to go through BitLocker recovery after Secure Boot has been disabled.
However, there is no direct fix for the problem as yet. Microsoft has noted that it will work with the OEM on this issue, and include the results of this collaboration "in an upcoming release".