Rumor | LG G7 leak reveals higher price tag and possible release date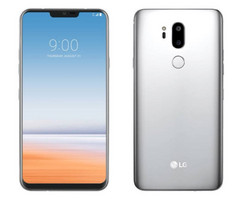 There has been a report made about the expected release date and higher price tag for the LG G7. The device is expected to be announced in April and to go on sale in May. No exact price point has been revealed yet, but the same source commented that the G7's release price will be considerably higher than that of the G6's. There is also a rumor LG is preparing to announce a Plus version of the G7, too.
There have been plenty of leaks and rumors about LG recently. The South Korean company has taken something of a back seat lately, allowing competitors like Samsung, Huawei and Sony to dominate press coverage at MWC 2018. But there is still plenty of interest in what flagship device LG is preparing to reveal. The latest leak, reported by a Korean news website, suggests that the G7 will be launched in May and could cost 100,000 South Korean won (~US94) more than the G6 did at its launch. It has been estimated the rumored smartphone could cost in excess of US$800.
The expected specifications for the LG flagship handset include a Snapdragon 845 processor, OLED display (with a notch), dual rear 16 MP cameras and a 3000 mAh battery. It is likely that a Plus version of the G7 would offer a larger display, more RAM, and more storage space. However, this is still speculation as LG has not yet confirmed any details in regard to these devices.