Intel to change the way integrated graphics drivers can be updated in Windows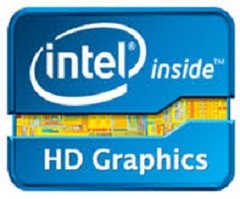 Intel has announced that it will introduce a new medium called Universal Windows Drivers (UWD) to update the integrated graphics the company supplies to current Microsoft OS-running hardware. The institution of UWD will mean that all other methods to install updates for these graphics drivers may become invalid.
Intel's integrated graphics are found in countless numbers of PCs these days. These components are often in line for updated drivers that may keep them working in systems running updated OSs over time. Intel has announced the planned implementation of a new, unified system by which these updates are delivered to devices running Windows 10.
This new source of iGPU driver updates is called Universal Windows Drivers (UWD). It was developed in collaboration with Microsoft and may be the only official source of such installations in the future. UWD may also incorporate the updates for all the other drivers relevant to a system, in such a way that a developer may have access to a singular packet containing all these files.
UWD may also negate other methods of integrated driver modification, such as installing via ZIP file, .inf files, original disks or other similar current options. Intel is also now advising against the download of driver installs via Windows Update files relevant to build 1809. Finally, UWD may mean that users will have no choice but to be online in order to install driver updates.