IDC: Xiaomi ends Q1 2018 as the fourth-largest smartphone brand in the world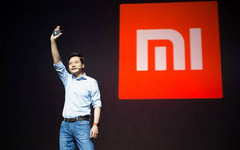 Xiaomi ended 2017 with a bang and has carried that fine form into the new year. According to a report by IDC, the company shipped 28 million smartphone units in Q1 2018, ending the quarter as the fourth-largest smartphone company in the world, ahead of OPPO.
If there's a perfect example of how to grow a company, Xiaomi must be it. The company has, over the past 18 months or so, seen incredible growth, with significant rises in shipment figures, revenue, and valuation. The latest on the list of Xiaomi wins is its rise up the smartphone company leaderboard to become the fourth-largest in the world.
The company ended Q4 2017 on a positive note and has carried that form into 2018, ending the first quarter of the year with massive growth across the board. Data from different analytics platforms have confirmed that the company hold the top spot in the Indian smartphone market, and overtook Apple in the local Chinese smartphone market.
Globally, the company's fortunes still rise. In Q1, the company shipped an impressive 28 million smartphone units. The next on the list—OPPO, now fifth—shipped just 23.9 million units. Huawei, in third, just above Xiaomi, shipped 39.3 million. Apple stands in second with 52.2 million, and Samsung at the top of the pyramid with 78.2 million.
More impressive isn't the hard shipment numbers but Xiaomi's year-on-year growth. The company shipped just 14.8 million units in Q1 2017, which means that the 8-year-old company saw an incredible 87.8% growth over that period. Even more impressive is the fact that this happened in a time frame where the global smartphone market recorded a 2% decline in sales.