Huawei set to ditch Google's WearOS for its next GT smartwatches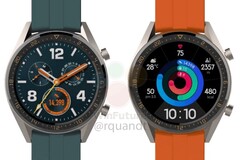 Huawei looks to be the latest wearable maker to give Google's WearOS a miss in favor of an in-house alternative. According to Winfuture, the next Huawei GT watches will run the company's LiteOS as it looks to differentiate itself from its competition.
Huawei is said to have two new smartwatches in the works. However, unlike its current Watch GT, the next two watches are said to run on the company's in-house IOT operating system called LiteOS. Of course, the most notable WearOS hold out in the Android world is Samsung, which ships its smartwatches with its own Tizen OS. Huawei would be set to join it as Google's WearOS continues to struggle to gain traction with both wearables makers and users.
Like Samsung and Apple, which also makes their own chipsets and custom wearable operating systems, it is possible that Huawei thinks that its best bet is to follow suit with a custom OS/chipset combination to help give it an edge. The next two Huawei GT watches are thought to be called the Huawei Watch GT Active and the Huawei Watch GT Elegant, although the only leaked render so far is of the Watch GT Active. We expect the Elegant to be aimed more towards professionals who want a more subtle look while still being to keep track of notifications and fitness.
According to WinFuture, the Watch GT Active will retail for US$280 while the Watch GT Elegant will go for around US$224. This makes them slightly more expensive than the current Watch GT. With the wearables market expected to double to US$27 billion by 2022, wearable makers want a slice of the action and Huawei's offerings are still relatively attractively priced for a well-established maker. Less well-established is its LiteOS, but given Huawei's resources, we expect it will make an interesting alternative.