Google Pixel 4 and 4 XL confirmed for October 15 launch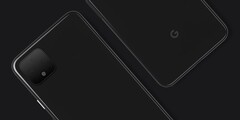 Just like recent leaks claimed, the Google Pixel 4 phones will be launched at an event in New York on October 15. There's not much we don't know about the phones' hardware at this point, so we're a lot more interested in the software Google will showcase at the event.
The Google Pixel 4 has to be the worst kept secret on the planet right now. The flagship has leaked in full over the past couple of weeks, and there's little to nothing we don't know about it at this point. A launch event has also been officially announced now, too.
Apparently, the Pixel 4 phones will be launched on October 15, at an event in New York. Recent leaks claimed as much, so this isn't much of a surprise. In fact, the official email alludes to the overwhelming influx of leaks, as it reads: "See the new Pixel 4. (If you haven't already)".
In any case, software has always been the bread and butter of the Pixel phones and leaks so far haven't told us much about the software the flagships will ship with. We'll have to wait until October 15 to see what innovative features Google has in store for the world.