Google October 4th hardware event: Leaked pricing and information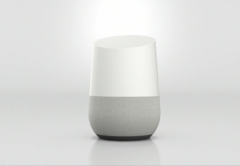 Google is said to unveil a bunch of hardware on October 4th. Apart from the Pixel Phones and Google Home we might also see a new smart home router. Pricing information for some of the hardware was leaked as well.
Google will be having a busy 4th of October this year. Apart from unveiling the Pixel Phones, formerly known as Nexus smartphones, Google is supposed to officially release a bunch of additional hardware like the Amazon Echo alternative Google Home, a 4K capable Chromecast called Chromecast Ultra, a Daydream compatible VR headset apparently named VR View and possibly, a fresh new 7 inch tablet. New information points to one other thing, Google will release on the 4th of October.
We might see a new smart router which will simply be called Google Wifi. It is supposed to be different from other routers by being able to form a mesh-network using additional Google Wifi routers to expand coverage. This might be important for Google Home, which would need wifi access in every room. Google might sell Google Wifi for $129, the same price it will sell Google Home for, which makes Google Home a cheaper alternative to the Amazon Echo wireless speaker. We were also informed that the Chromecast Ultra will be selling for $69, double the price of the regular Full-HD capable version.